Google Analytics 4 Has Me So Frustrated, We Built Our Own Analytics Service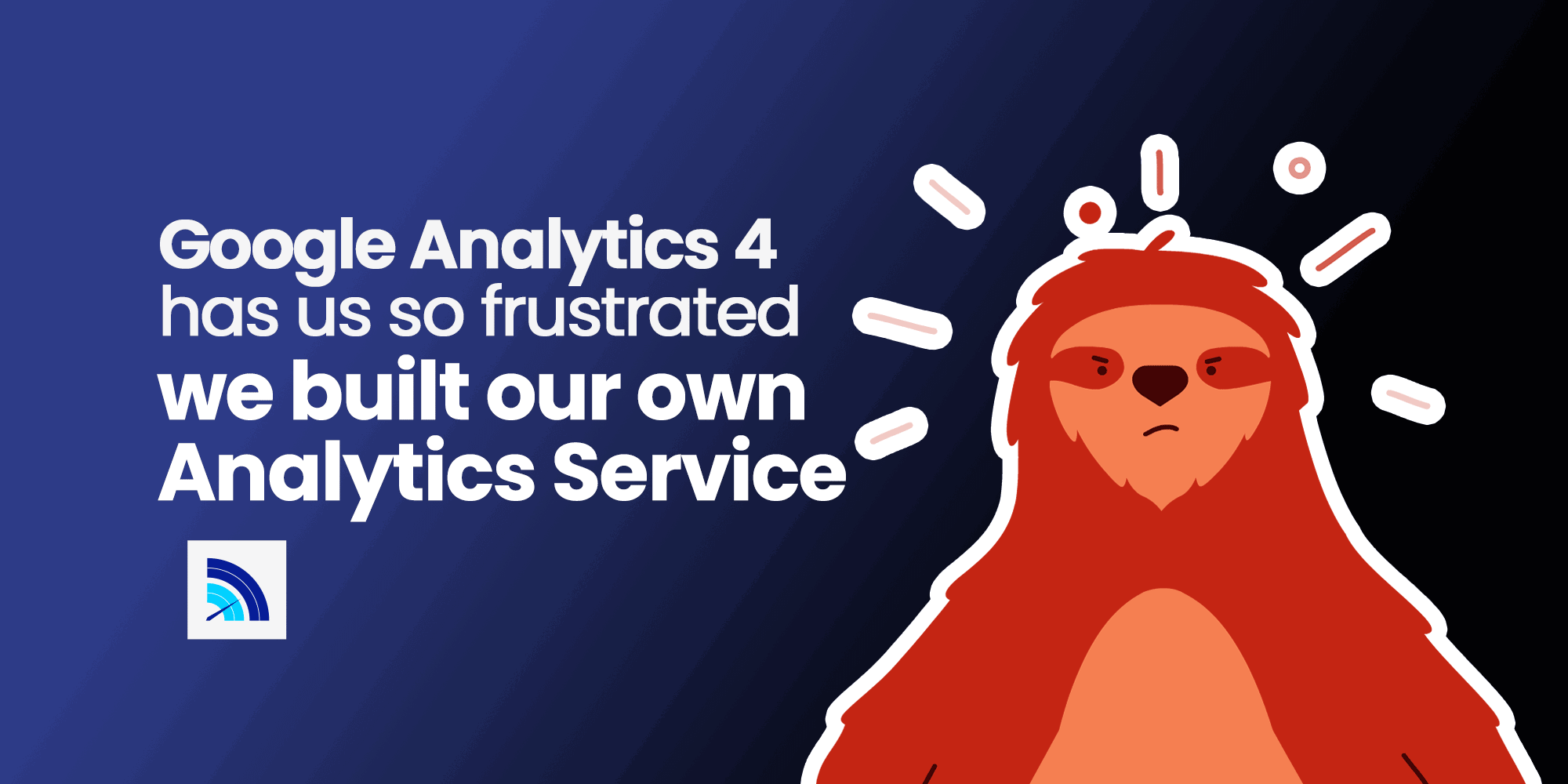 Google Analytics was the go-to analytics tool. It set the standard, we all learned on it, and we all used it. But Google Analytics 4? It's a nightmare. I've tried to figure it out for weeks and it's just…confusing.
What's Wrong with Google Analytics?
Google Analytics was a gift horse that we didn't look in the mouth. It was free, so we didn't question it. But we paid for it in a different way: by letting Google see user data from our websites and sell it to advertisers.
Then along came GDPR and Google had to play nice with privacy laws, so they birthed "Google Analytics 4". Now, they're herding us all onto this new platform by July 1st.
"This property will stop processing data starting July 1, 2023"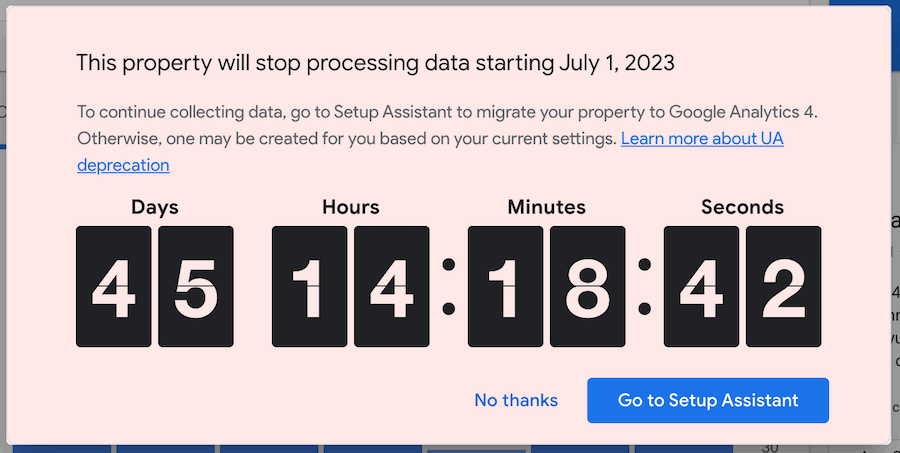 The problem? It's a dumpster fire
Google Analytics used to be straightforward, answering questions like "where's my traffic coming from?" and "what content do visitors enjoy?". Now, It's a maze. You need a decoder ring and a master's degree to understand it.
I have a master's degree! I'm a software developer. I studied business and mathematics in school, and I like to think I'm a pretty smart guy. But if I can't figure it out in half an hour with the docs, then I'm sorry, but "it sucks".
What about Support? Ha! What support? I've sent three queries their way and received nothing more than regurgitated docs in return. We don't pay them money, and so they don't really want to help.
So what do we do? I honestly don't have the time or the energy to become an expert in the new Google Analytics. Nor should I have to be. Analytics is a software observability tool, and observability tools should do the thinking for me. Tell me what's interesting, don't make me ask.
"Fine, I'll Make My Own Analytics"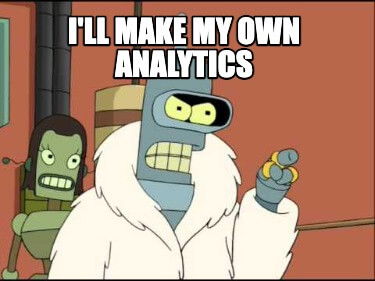 Fine! So we'll build our own.
We started gathering our own data in our Kibana logging stack. It was okay, but it wasn't ideal. It's like using a screwdriver to hammer in a nail - it gets the job done, but it's not quite right. I didn't want to re-learn my dashboards every time I needed something. I didn't want to figure out how to make a query or what the KQL syntax was.
We had this awesome web performance and API observability platform with Request Metrics. Why not add a web analytics tool that we would love: straightforward answers, easy filtering, and detailed session breakdowns?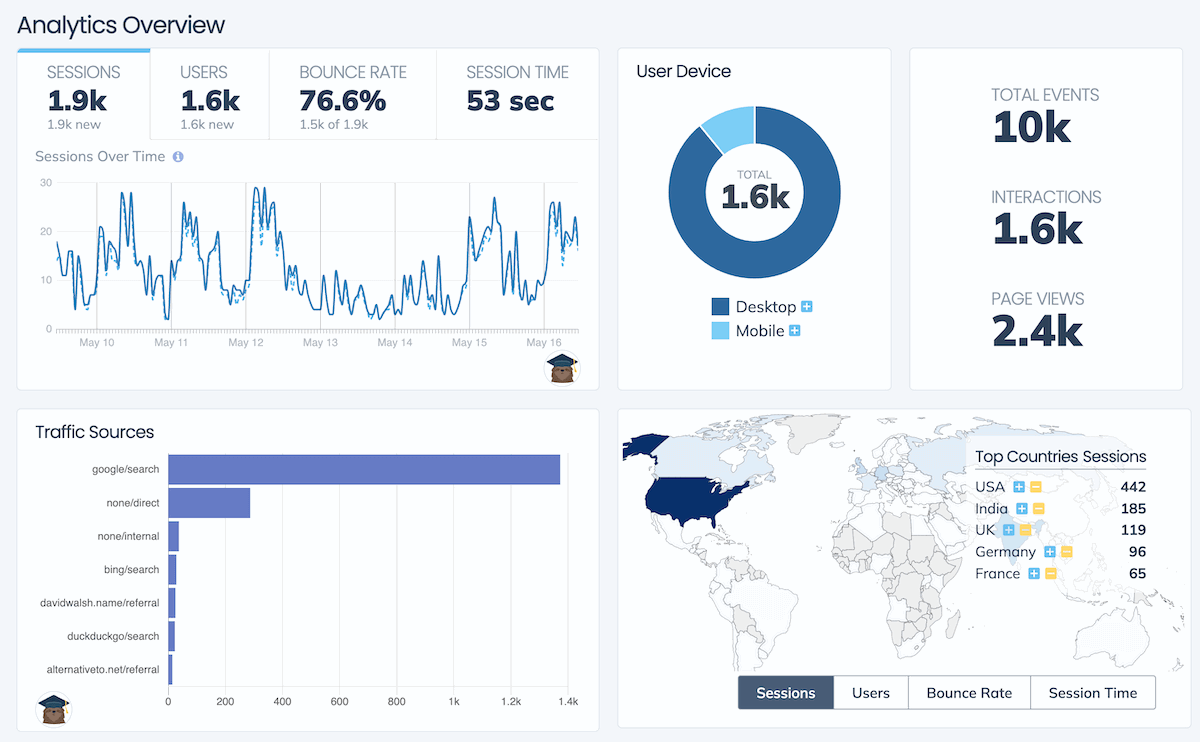 The things that I would go to Google Analytics often to learn, like session count, landing pages, and bounce rates, are front-and-center on the main dashboard. No digging for answers. We expose content, geographic, and session information at a glance.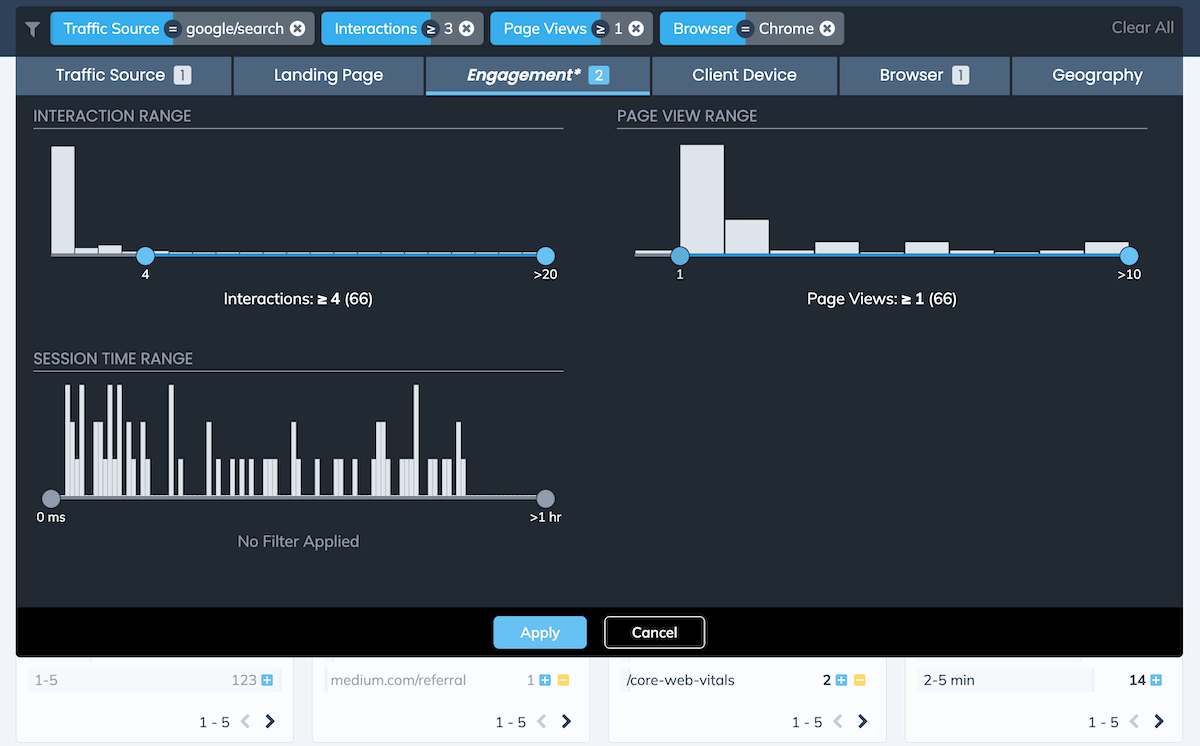 Google Analytics always made filtering feel like quantum physics. With our Fast Filtering, it's as easy as pie to drill down on chrome users, European users, high engagement users, you name it.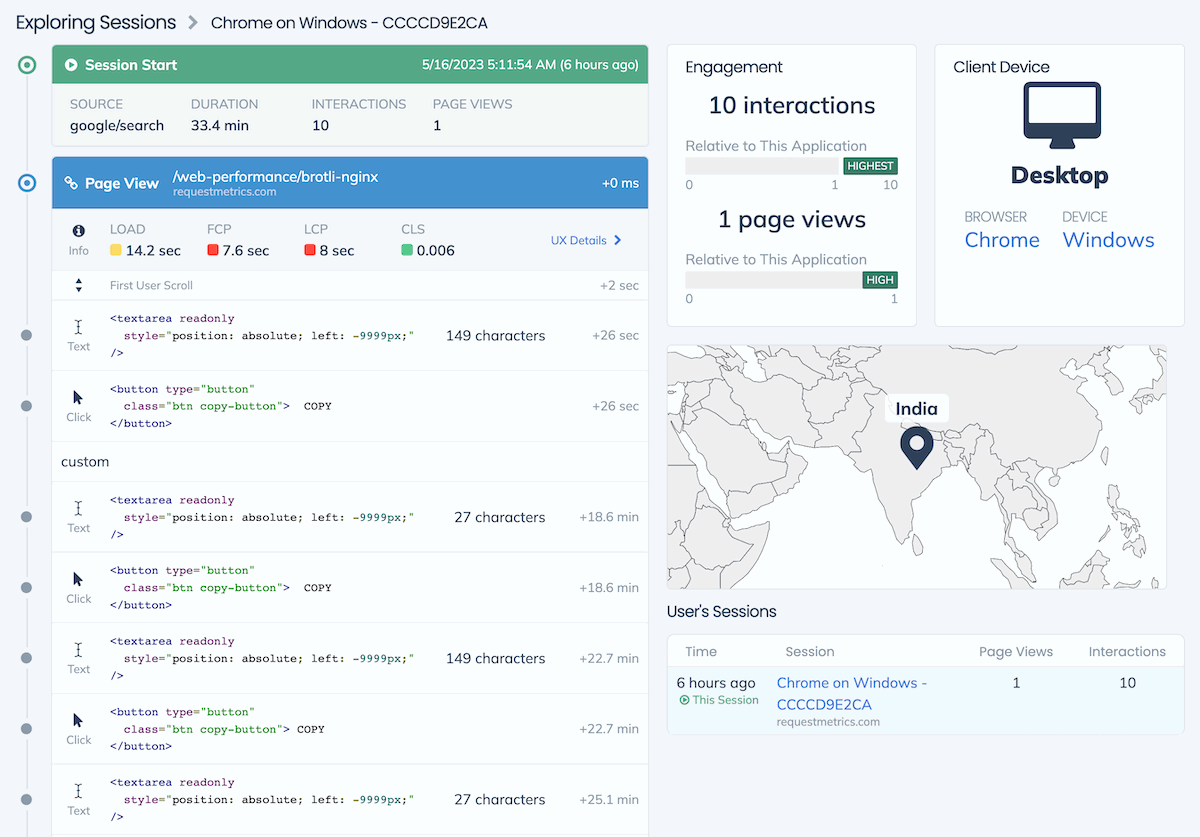 One of the biggest limitations of Google Analytics was that you couldn't see the details. Once you found an interesting user session, you couldn't really see the specifics of what happened. Here's where Request Metrics leaps past GA and shows a full transcript of the session: every page, performance metric, user engagement, JavaScript error, etc etc etc. You can see exactly what happened.
Service and Support That Exists
We believe service is the heart of SaaS. You need someone who can guide you, someone who actually knows how the system works. With us, you get one of our engineers on the line. We'll help you make the tool do what you need, and if it doesn't we can put it on our to-do list.
Better for Privacy, Too
Guess what? Request Metrics isn't selling your data to advertisers. We believe in user privacy. We don't need to track visitors across domains or figure out sensitive demographic info. We're GDPR compliant out of the box, and we don't drop any cookies. Those consent banners were a terrible user experience anyway.
Request Metrics analytics is available now for all users, so you never have to feel dumb over Google Analytics again. Plans start at just $10/mo (because you are our customer). Ready to give it a try? Start your free trial today.