Real-user experience starting at $10/mo
Web performance monitoring
We're making website performance monitoring easy and accessible. Get simplified metrics and plain english descriptions that anyone on your team can understand and use. Get started for only $10.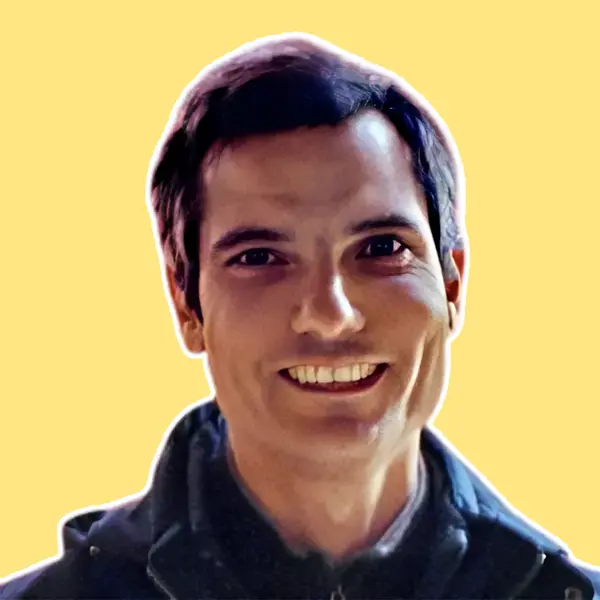 "I love Request Metrics! It gives me the easy real-time feedback I need to ace my Core Web Vitals and improve SEO."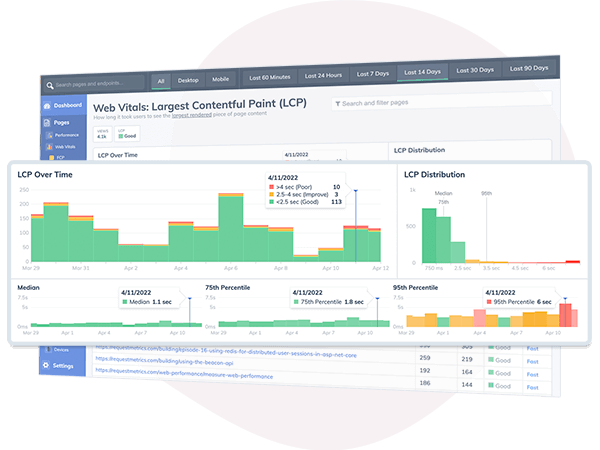 Real-user performance
See real-time performance metrics and Core Web Vitals from your real website users. Get better, faster, and more accurate data than Google Lighthouse.
"Everyone should use this! I can check all my pages without constant testing."
Chip - Fusion3 Marketing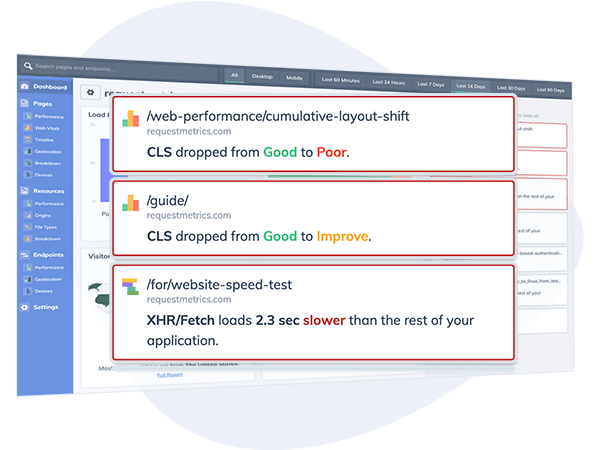 Everything important in 10 seconds
See everything you need to know about your website performance in seconds with our Interesting Activity and simple descriptions.
"This app's a gem, I cannot recommend it enough."
David - Axos Bank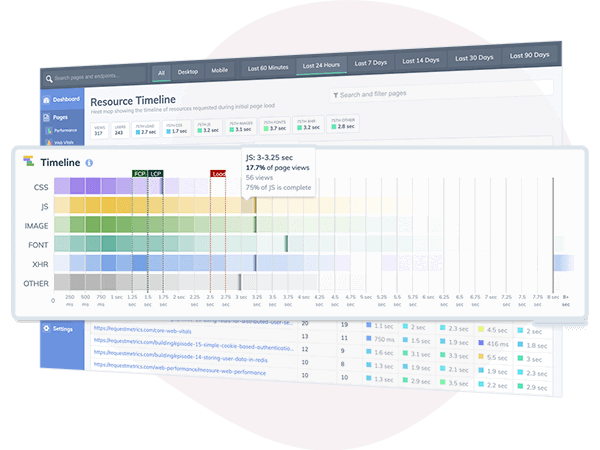 Understand what makes your website slow
Break down your page loads and discover when images, APIs, JavaScript, or third-parties are slowing you down.
"This saved me sooo much time!"
Imelda - pounce3
Protected User Privacy
Request Metrics does not use cookies, store data, or capture anything identifiable about your website visitors. We aggregate data across useful metrics to give you the visibility you need, without sacrificing user privacy.
Request Metrics in Action
Play with a Live Demo
You have to see this it believe it. View the real-time performance metrics for RequestMetrics.com.
Know When Performance Problems Happen
and how to fix them!