Observability where it matters most
Drop-in monitoring, from the client-side.
Request Metrics monitors your software as the user sees it–everything else is just diagnostics. Get simplified visibility into your software's APIs, behavior, and performance with a single script tag.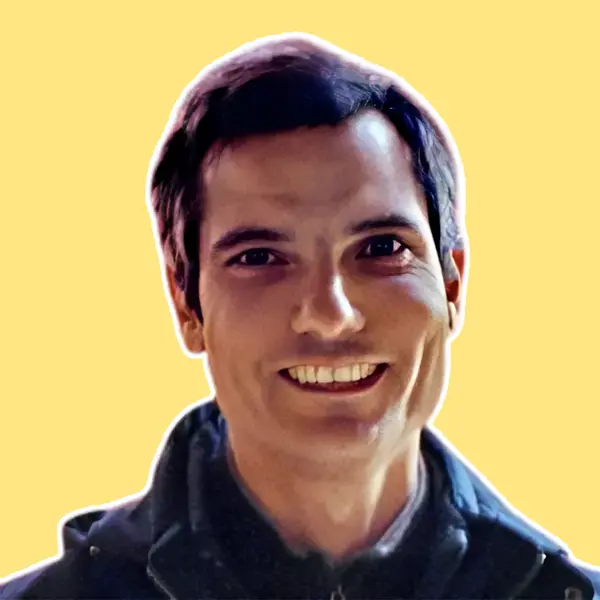 "I love Request Metrics! It gives me the easy real-time monitoring I need to improve my system and ace my Core Web Vitals."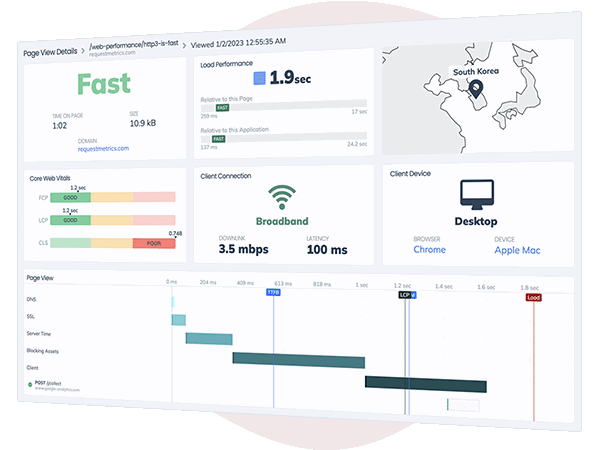 Observe the User Experience
See your software through your end user's eyes and discover when and how things break. Find the user sessions that are slow, call broken APIs, or throw errors.
"Everyone should use this! I can check all my pages without constant testing."
Chip - Fusion3 Marketing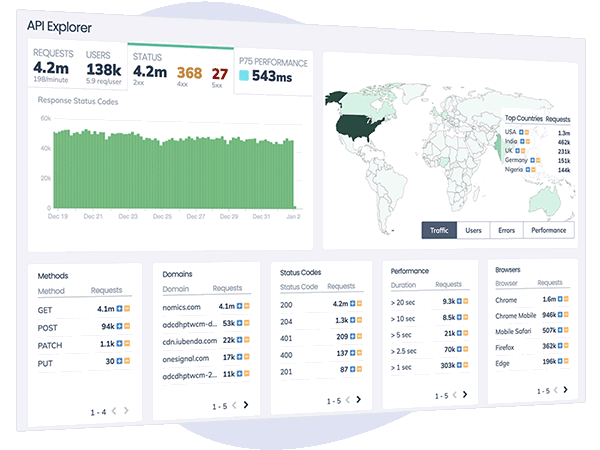 Production API Monitoring
Discover all of your APIs instantly without changing any code. Spot the APIs that slow things down, throw errors, or return unusual values in production.
"This app's a gem, I cannot recommend it enough."
David - Axos Bank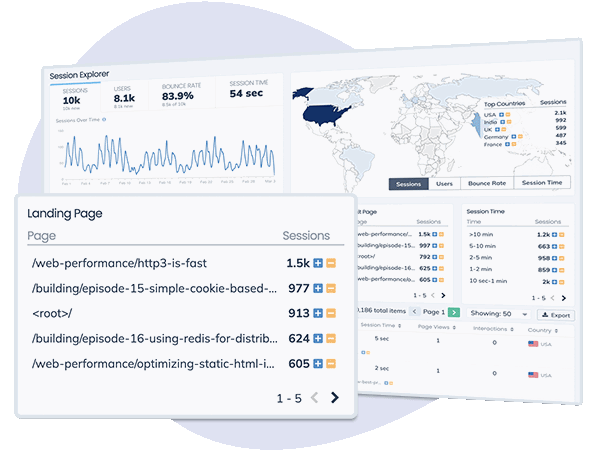 No Queries–Just Answers
No data model or query language to learn. Interesting activity is surfaced automatically with interesting facets to drill into.
"This saved me so much time, I could find everything on day one."
Imelda - pounce3
GDPR Compliant
No Cookies
Private by Design