Fast and Simple Web Analytics
Gain actionable, user-focused insights to optimize your website and deliver outstanding user experiences.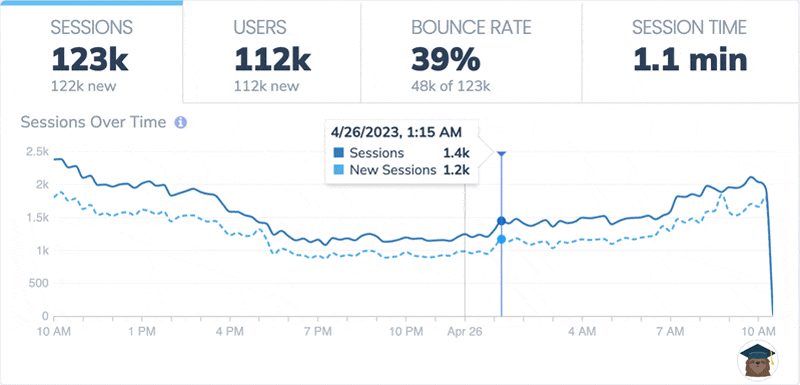 Request Metrics analytics combines user experience data with operational insights to give you a comprehensive understanding of your website's performance, helping you make data-driven decisions that boost engagement and conversions.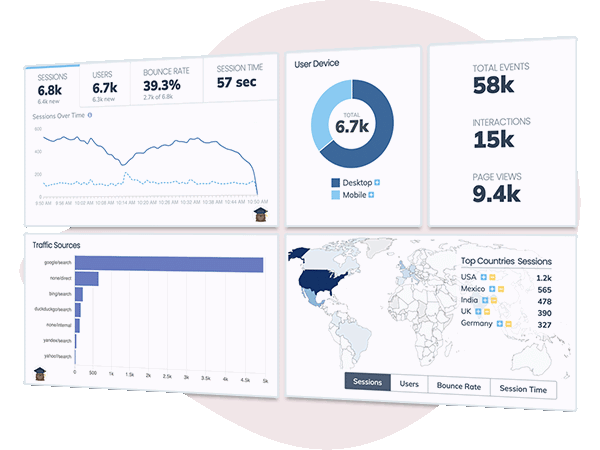 Essential Metrics at Your Fingertips
Unlock the crucial data you need to evaluate and enhance your website. Access essential metrics about your users, sessions, and engagements in a user-friendly dashboard that empowers you to identify improvements and track your progress.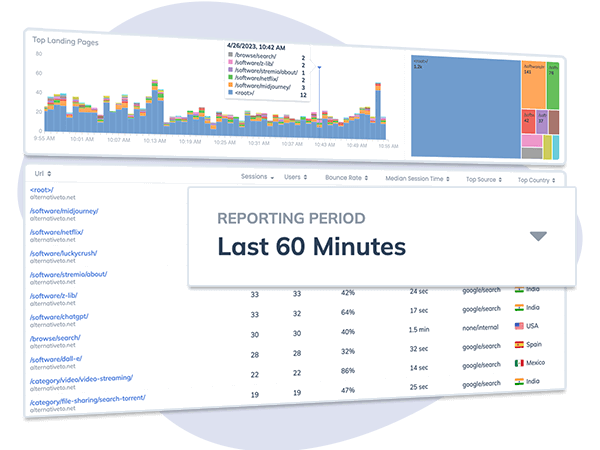 Real-Time Analysis
Stay ahead with real-time analysis that's always up to date, providing immediate visibility into sessions as they happen. Proactively identify and resolve emerging issues to maintain peak website performance.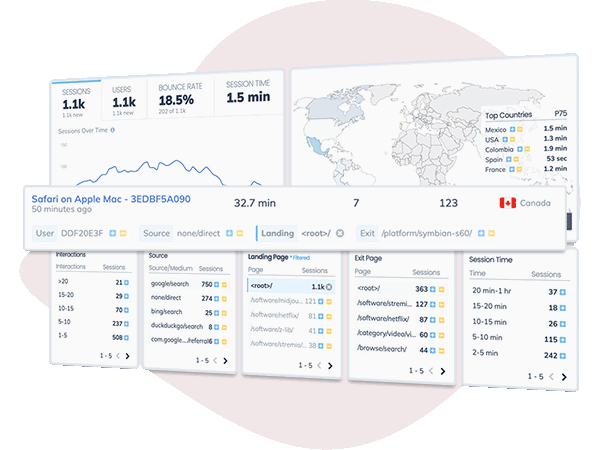 Understandable Insights
You don't need a data scientist to make sense of your analytics. Our opinionated and simple reports surfaces critical issues and explains data in plain language. Take action without getting lost in a sea of data.

Fast Filtering
Effortlessly filter through your web analytics data to pinpoint intriguing sessions and events. Whether you're exploring trends, identifying issues, or analyzing specific user interactions, fast filtering gets you the answers you need.
More stuff to make your life easier