User Experience Monitoring
Check the user experience, performance, and frustrations from your real users.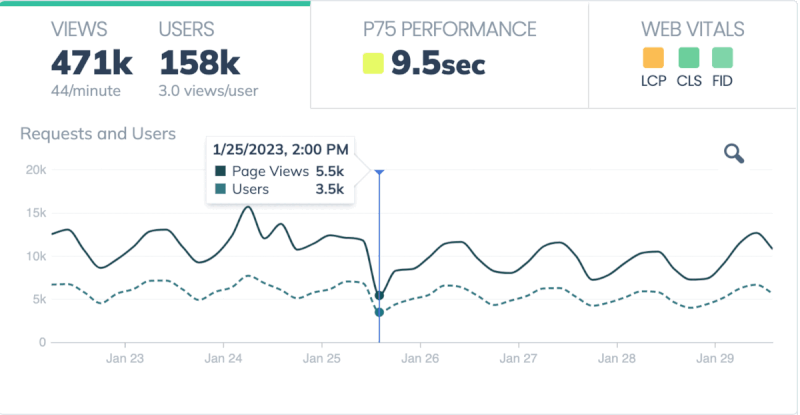 Request Metrics monitors the real user experience of your system. Get detailed user interactions, frustration, and performance metrics so that you can understand where users get stuck and make your system better.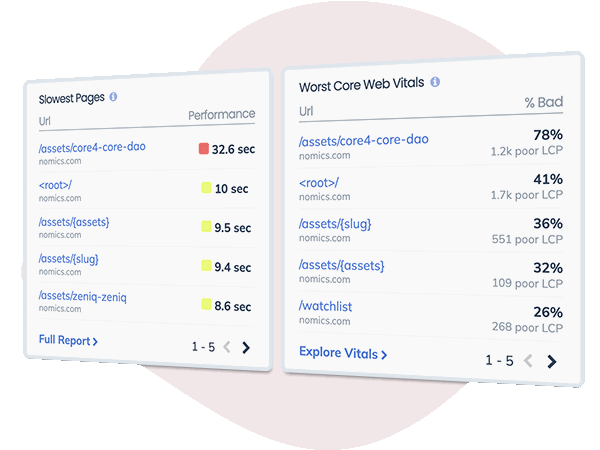 Find the biggest problems in your site
Request Metrics surfaces the parts of your system that need attention, highlighting your slowest pages and worse experiences so that you can maximize your development time.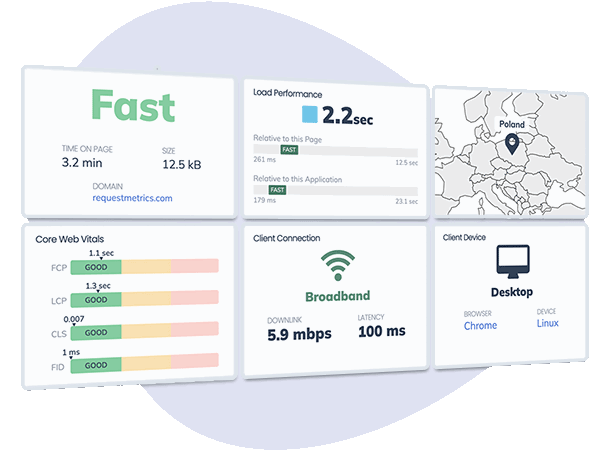 Understand your end users
See who your users are, where they are from, and how they connect to your website. Explore what makes up their experience and how to make your system better.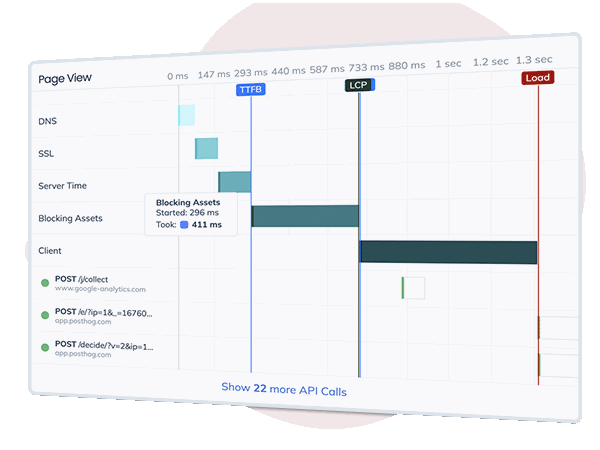 Debug performance problems
Troubleshoot why user experiences go bad. Request Metrics captures the loading waterfall for every page in the session and shows you what slowed it down.

Discoverable Insights
Request Metrics surfaces the most important metrics and properties about each user, session, and request so that you never need to spend time digging or coming up with the right query.
More stuff to make your life easier