Unravel User Journeys with Session Transcripts
Dive deep into individual user sessions with fast, informative, and privacy-conscious transcripts.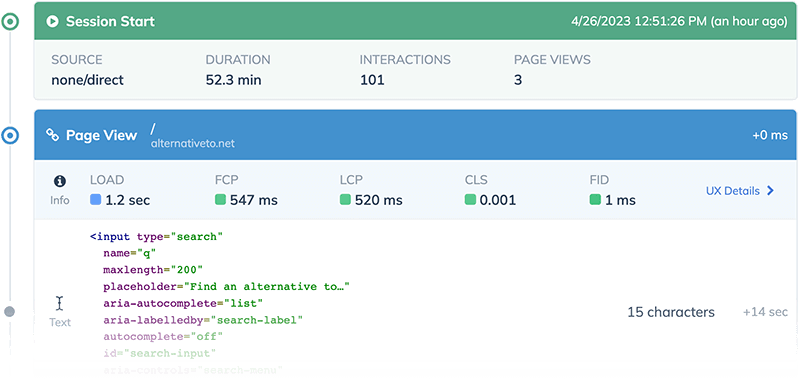 Session Transcripts lets you quickly understand user interactions while respecting user privacy, offering an edge over traditional video recordings. Gain valuable insights into clicks, inputs, scrolls, and other events, empowering you to optimize user experiences and boost conversions.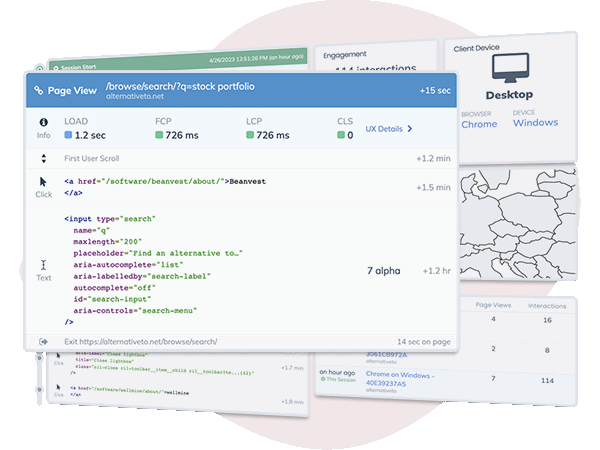 Rich Event Tracking
Session Transcripts automatically record all clicks, inputs, scrolls, and many other events, providing you with a comprehensive view of user interactions. Access inline metrics about user experience and web performance for each page visited, and differentiate hard page loads from PWA navigation events.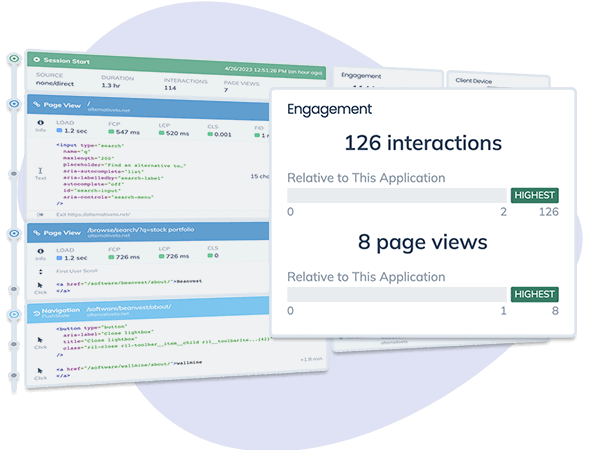 Faster Session Analysis
Text-based session transcripts help you rapidly review and understand user sessions. Save time and stay efficient as you explore user behavior, without having to watch boring video recordings.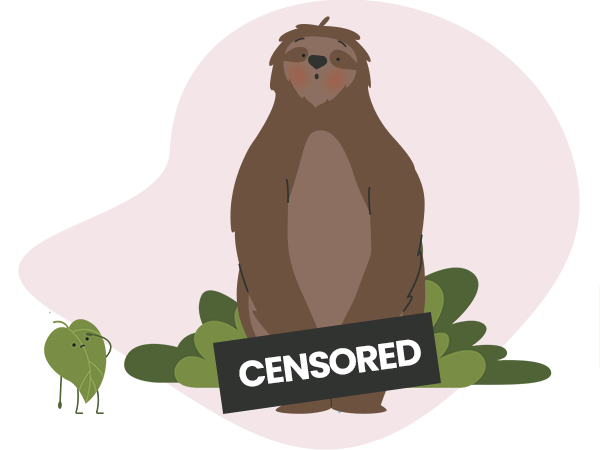 Privacy-First Approach
Security and user privacy are our top priorities. Text-based transcripts ensure sensitive data, like personally identifiable information (PII), remains protected, unlike video recordings that can inadvertently capture sensitive details.

Live Session Updates
Stay in the know with live updates for currently active sessions. Monitor user interactions as they happen, enabling you to quickly spot and address any issues or opportunities for improvement in real-time.
More stuff to make your life easier