Harness the Power of AI with Professor Sloth
Uncover hidden insights and optimize your website with our AI-driven assistant, Professor Sloth.
Professor Sloth, the Request Metrics AI assistant, helps you identify interesting insights, anomalies, and areas to investigate in your data. By offering guidance across session reports, user experience, and API traffic, Professor Sloth empowers you to make data-driven decisions for a faster and more efficient web experience.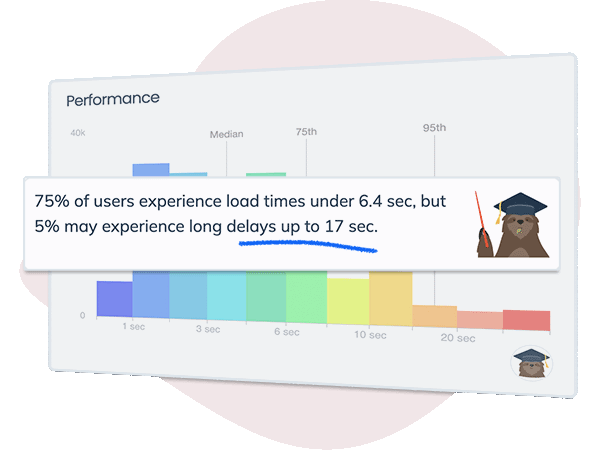 Intelligent Insights
With the help of Professor Sloth, you can unlock valuable insights that may have gone unnoticed. Our AI-driven analysis goes beyond the surface, identifying patterns and trends that can inform your optimization efforts and improve your user's experience.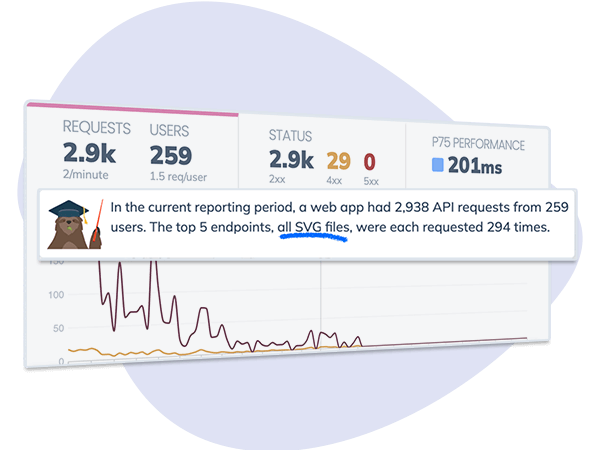 Anomaly Detection
Professor Sloth's keen eye for anomalies helps you spot unexpected events or irregularities in your data. By quickly identifying issues, you can proactively address them and maintain a smooth user experience on your website.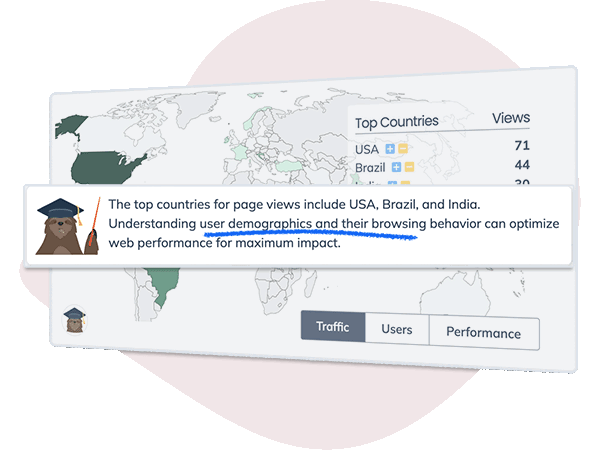 Guided Exploration
Professor Sloth acts as your personal guide, offering next steps and research suggestions throughout your data analysis journey. Whether you're looking at session reports, user experience data, or API calls, you can count on Professor Sloth to point you in the right direction.
One-Click AI Assistance
Access Professor Sloth's AI-driven insights with a single click. Seamlessly integrated into the Request Metrics UI, our friendly sloth is always ready to assist you in uncovering valuable information and optimizing your website for a better user experience.
More stuff to make your life easier